This page is the brochure for your selected program. You can view the provided information for this program on this page and click on the available buttons for additional options.
Spain: AIP Language Institute Summer Studies
Valencia, Spain
(Outgoing Program)
AIP Language Institute Summer Studies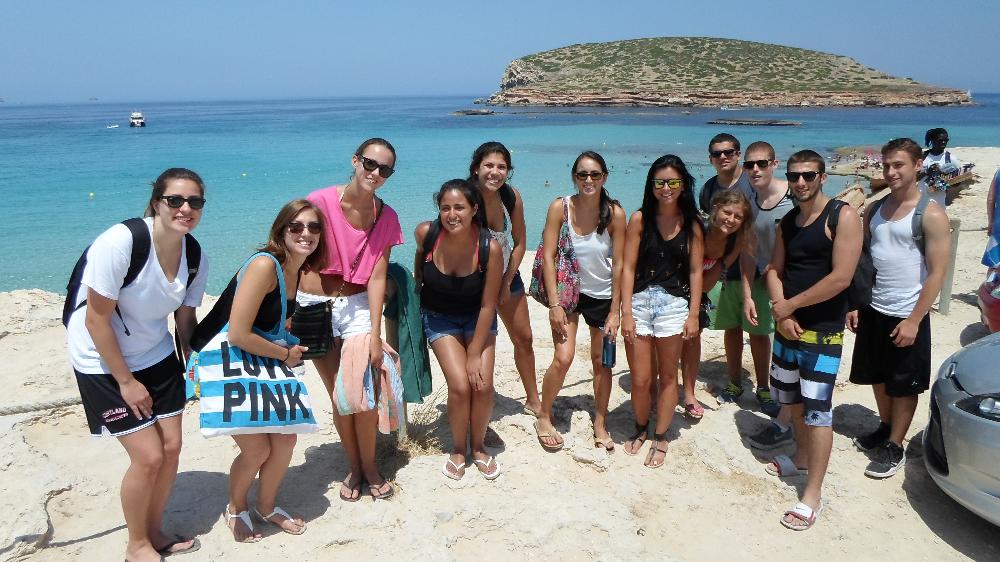 Program Information | Requirements | Academics | Support Services | Housing | Cost Estimates | Resources
Program Information
The AIP Language Institute in Valencia was founded by the Advisers for International Programs in Spain (AIP) in an effort to combine academic instruction with cultural activities that truly enhance the study abroad experience of our students. Located in the heart of Valencia, the Institute boasts a modern building, computer services for students, and a variety of student services. Although AIP is not a Spanish university, courses are taught by Spanish professors.

The University at Albany's summer study abroad option at the AIP Language Institute is designed for students with all levels of Spanish proficiency who want to learn about various aspects of Spanish culture while developing their language skills. The classes, cultural excursions, and field trips with the group combine for an invaluable experience.

Visit the AIP Language Institute website at http://www.spanish-programs.com
Requirements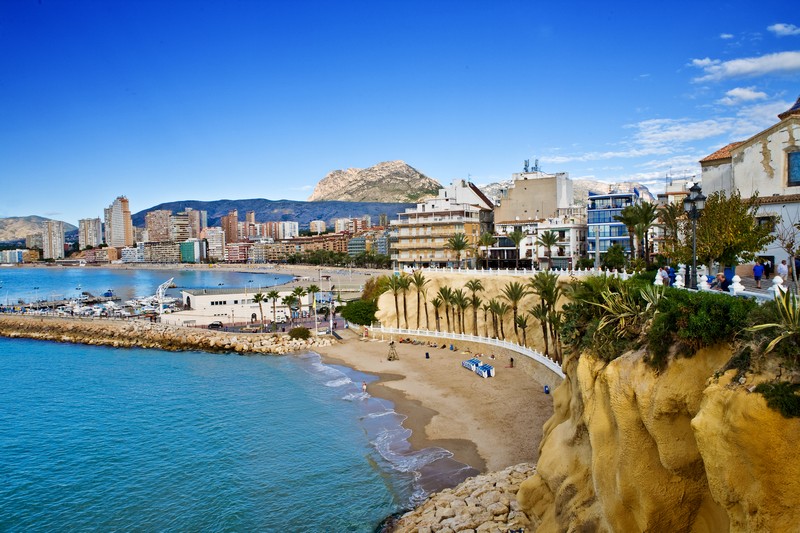 Sophomores, juniors, and seniors with at least a 2.5 GPA are eligible to participate. Students may participate as early as the first summer after freshman year. Applications are welcome from students in all majors. No prior study of Spanish is required - absolute beginners are welcome!

U.S. citizens do NOT need to obtain a Spanish student visa in order to participate on this summer study abroad option. All students must have a passport - apply or renew yours immediately if necessary!
The University at Albany will award the same number of credits and the same grades as the AIP Language Institute. AIP's six-week, six-credit summer opportunity is appropriate for students at all levels of Spanish (beginning through advanced). It features 3 credits of intensive Spanish language courses at the beginning, intermediate, or advanced level, taught by Spanish faculty at the AIP Language Institute. In addition to this required Spanish language course, students also choose from one of three optional courses for another 3 credits; Spanish literature, Spanish cinema, or Spanish culture. The literature and culture courses are taught in either Spanish or English (separate classes). In order to take the literature or culture course in Spanish, it is recommended that students have at least intermediate level Spanish skills.
Since AIP is an institute for foreign students and NOT a Spanish university, courses are limited to students participating on the UAlbany program. This allows for smaller class sizes and increased instructor-student interaction. Each course must have a minimum of 4 students enrolled or it may be canceled. Classes are held Monday through Thursday to allow students the chance to travel and take advantage of a variety of cultural opportunities.
READ THIS FIRST: Valencia AIP Summer Courses: Overview & UAlbany Course Equivalents.pdf for Summer 2016 and beyond
View course descriptions generally offered at AIP in the summer using the links below.
Students may choose ONE of the following courses which are each worth 3 SUNY credits:
General Education Information for UAlbany students: credits earned on this program will automatically satisfy the International Perspectives requirement. Three credits of foreign language study will satisfy the Foreign Language requirement. Courses on this program have also been approved for the Arts and Humanities requirement. No additional approval is required for you to earn these General Education credits. You may file a request to have additional courses approved.

Support Services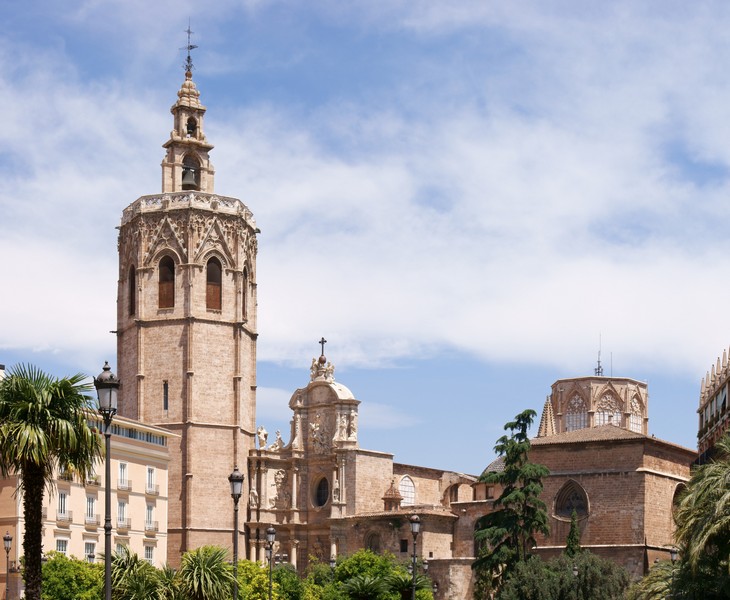 UAlbany hosts a general study abroad orientation on the Albany campus during the semester prior to participation on the program. Once in Spain, the AIP Language Institute staff is available to help with any academic and personal concerns that may arise while you are abroad. AIP arranges courses, housing, and cultural excursions for our students. The AIP staff can also offer advice on extracurricular activities, health care, and travel opportunities and help with the adjustment to daily life in Spain.
Housing
Participants live with host families and experience Spanish culture first-hand. This is the perfect way to learn about Spanish families, customs, and cuisine. It is also a great way to practice and improve your Spanish skills. The families provide room and board and a variety of services, including laundry. AIP makes all of the arrangements for your homestay.
For UAlbany's summer and semester options in Valencia, homestays are the only option for our students. The reasons for this policy are as follows:
1. Living with a Spanish family is an important part of the required Spanish language course because it provides an excellent opportunity to practice Spanish language skills and learn about Spanish culture first-hand.
2. There are no dorms available for our students since the AIP Language Institute is NOT located on a university campus.
3. It is very difficult to obtain private housing (apartment) for such a short period of time since most leases are for one full year.
4. The majority of our students on this program do not have sufficient Spanish language skills to be able to negotiate a lease, deal with landlords, and handle a household all in Spanish!!

Overall, our students have been very satisfied with their homestay experience. They especially love the laundry service and the home-cooked meals that the families provide!
Costs
Please download the most recent estimate of costs here: Cost Estimate for Valencia, Spain Summer 2016 AIP Language Institute. Click here for more information on Program Costs and Financial Aid.
Resources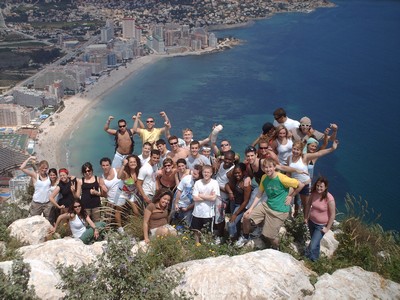 Many think of Spain as the country of flamenco dancers and bullfights, siestas and sangria, a slow-paced place filled with sun-kissed, smiling people. It is all this and much, much more. Spain has 17 distinct provinces, and its people speak 5 different languages. It is a country with a unique blend of old and new. Located on the shores of the Mediterranean and known as the birthplace of paella, Valencia is the third largest city in Spain and the capital of the Comunitat Valenciana, which is the surrounding province. The city's short, mild winter, long, lush spring, and almost year-round sun make it a great place to visit and live. Although surrounded by beaches, Valencia is much more than a weekend getaway; it boasts a rich cultural heritage mixed with modern industry and trade. Founded in 137 BC, Valencia has been the home of Romans, Visigoths, Moors, and a host of others. Each culture has left its mark on the city, where a mixture of Gothic, Renaissance, and Baroque styles can be seen in the art and architecture.

For more information on Valencia and Spain, we suggest visiting the following website:
For more detailed information about daily life on this program, please read through the Valencia AIP Summer program handbook: Valencia AIP Student Handbook - Summer
Travel Dates: Summer 2016
Departure from U.S.: June 23, 2016
Arrival in Spain: June 24, 2016
Departure from Spain/Return to U.S.: August 6, 2016

WARNING: The Summer 2016 Optional Group Flight to Spain has been cancelled because fewer than 10 students committed to the flight; group flights require a minimum of 10 passengers traveling round trip together.

An optional group flight is set to depart from John F. Kennedy airport (in New York City) on Thursday, June 23 and arrive in Madrid on Friday, June 24. A representative from Valencia will meet the group flight and take students by bus to Valencia. The last day of the program is Thursday, August 4 and the group flight will leave Madrid on Saturday, August 6. See the link below for more information about the Summer 2016 optional group flight. Remember, you must be accepted into the program by UAlbany before you can buy a seat on this flight!!

All students should plan to be in Madrid on the date the group flight arrives (June 24). This is considered the beginning date of the program, and orientation will begin that day. If you are traveling beforehand, be sure to give yourself enough time to get to Madrid by the arrival date. The accommodations in Madrid and the trip to Valencia with the group are included in your program charge, so plan to take advantage! (You will not be reimbursed if you don't participate in this portion of the program.)

If you are making your own flight arrangements, be sure to contact UAlbany before you leave to let us know whether you plan to meet the group at the airport in Madrid, at the hostal in Madrid, or in Valencia. Students who do not take the group flight will NOT be met at the airport in Madrid and must make their own arrangements (at their own expense) to meet up with the group.


| Term | Year | App Deadline | Decision Date | Start Date | End Date |
| --- | --- | --- | --- | --- | --- |
| Summer | 2017 | 04/01/2017 | 04/15/2017 | TBA | TBA |