This page is the brochure for your selected program. You can view the provided information for this program on this page and click on the available buttons for additional options.
India: Field Study of Development Issues
Various, India
(Outgoing Program)
India: Field Study of Development Issues

Program Information | Requirements | Academics | Support Services | Housing | Cost Estimates | Resources
Program Information
This faculty-assisted field course enables participants to experience the vitality of contemporary India, its rapid economic development, its social pluralism and inequalities, and elements of its heritage and cultural traditions. Emphasis will be placed on debating current social and urban development issues, on the sensory dimensions of environments, on ceremonies and historic sites, and on documenting experiences through travel writing and photography.
Requirements
It is assumed that most participants will have done some pertinent coursework on India or on international development issues, but others with good academic records may be accepted if they can show evidence of interest in social and environmental justice issues and in intercultural awareness.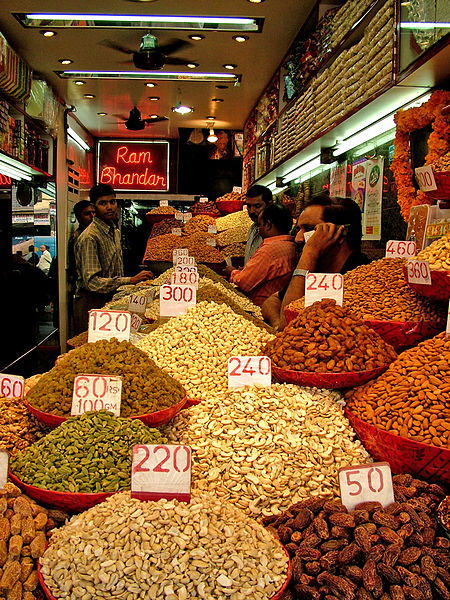 Students will earn 3 credits for three weeks of full-time study, with possibilities of doing additional credits through an Independent Study project after returning to the United States. At UAlbany, the course is equivalent to Globalization Studies 366.

Faculty Lead: Professor Ray Bromley (University at Albany, SUNY), a specialist in Urban and Regional Planning and International Development Studies, will teach some classes, lead discussions and accompany field trips in the early part of the program. Students will also have classes and discussions with local specialists, and their overall program and fieldwork will be managed by Mr. John Anugraha and the staff of Global Citizens for Sustainable Development.

Planned Itinerary for 2016-17:

• Depart US: December 27th/Arrive in India on Dec. 28
• Bangalore (Karnataka): December 29th – 30th
• Hampi (Karnataka): December 31 - Jan. 1st
• Bangalore (Karnataka): Jan 2nd-4th
• Gauribidnur (Karnataka): Jan 5th - 7th
• Chennai (Tamil Nadu): Jan 8th - 10th
• Cochin (Kerala): Jan 11th
• Alleppey (Kerala): Jan 12th - 14th
• Bangalore (Karnataka): Jan 15th
• Delhi: Jan 16th
• Return to US: Jan 17th

Visiting India is a very powerful experience, filled with extraordinary sights, sounds, tastes and variety. Tremendous economic dynamism is combined with great social inequalities, environmental concerns, religious and cultural pluralism, and mass poverty.

Course participants will visit a variety of urban and rural neighborhoods and communities, focusing mainly on South India.
Emphasis will be placed on projects related to sustainable development in both urban and rural spaces in India.

The primary issues to be discussed during the course are:
Urban Development, Unsustainable Patterns of Consumption and Production: The rapid growth of India's cities, production, the consumption trap, pollution, street life and urban design, and the challenge of generating infrastructure, green jobs, eco-friendly housing and community services for a rapidly expanding population.

Rural Development, Traditional Medicine and Knowledge: With rural migrants flocking into urban spaces for better life, there is a need to understand what rural development means today. What are the best ways to utilize traditional medicine and knowledge in the globalization context?

Poverty Eradication and Sustainable Livelihoods: Poverty magnifies the problem of hunger and malnutrition. Could Special Economic Zones in rural area or peripheral urban areas benefit the livelihood options of the locals or Are the rich getting richer and the poor poorer due to a bad political economic policy?

Economic Development: Factors underlying India's recent rapid development, and its social and environmental consequences;

Social Diversity: The dynamics of India's religious, ethnic, linguistic and cultural pluralism, including gender, caste and social class relations.

Governance: The success and limitations of Indian democracy and federalism. The causes and consequences of partition, and challenges to the current system.

In consultation with the Instructor, students will undertake some small and highly informal group projects, for example:

• Observing traffic flows along a typical congested downtown street, including the different types of vehicles and pedestrians that use the street, and the apparent "rules of the road" (codes of behavior) that help to minimize accidents.

• Visiting a city park, historic site or temple complex and observing the variety of activities there.

• Walking the same street at different times of the day and night, and observing the variety of vendors that sell on the street and how the composition of the vendor population changes.

These projects are intended to help students develop their powers of observation, and to begin to ask more questions about why things are the way they are, what changes are taking place, and whether more changes are desirable.

Evaluation:

Students will prepare course blogs, recording their observations and general experiences of India. As well as diary entries and reports on specific observation projects, these blogs should include photographs or other illustrations, appropriately captioned.

Students will also be evaluated on the basis of their overall course participation: attendance, interest, enthusiasm, and increase in knowledge during the period in India. The credits and grades for the program will be assigned in accordance with University at Albany policies: 70% for the blog, 30% for course participation.

General Education Information for UAlbany students: credits earned on this program will automatically satisfy the International Perspectives requirement. No additional approval is required for you to earn these General Education credits. You may file a request to have additional courses approved.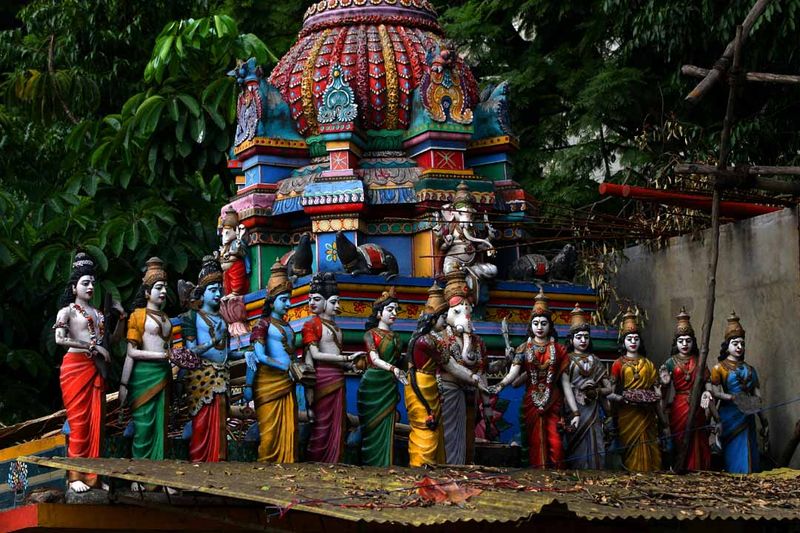 Support Services
UAlbany hosts a general orientation session on campus during the semester prior to participation on the program.

UAlbany staff are available throughout the year to assist students and their parents. The UAlbany faculty member accompanying students will serve as an experienced resource for solving problems for students while overseas.
Housing
Students will stay in hostels while on-site, and in hotels while traveling.
Costs
Click here for more information on Program Costs and Financial Aid.

Resources
Term

Year

App Deadline

Decision Date

Start Date

End Date

Winter

2016-2017

10/24/2016

10/25/2016

12/28/2016

01/16/2017

NOTE: Students are expected to arrive in India by 12/28/16, and depart no earlier than 1/16/17. Insurance dates: 12/27/16-1/27/17


Indicates that deadline has passed