This page is the brochure for your selected program. You can view the provided information for this program on this page and click on the available buttons for additional options.
Mexico: Faculty Led: Maya Civilization, Past and Present
Various, Mexico
(Outgoing Program)
Mexico: Maya Civilization, Past and Present
Anthropology in Yucatan, Mexico
Information
|
Requirements
|
Academics
|
Support Services
|
Housing
|
Cost Estimates
|
Resources
Program Information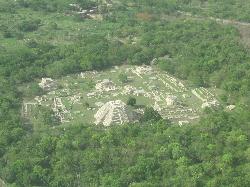 The University at Albany's Office of International Education, in collaboration with the Department of Anthropology, offers a unique opportunity for students to immerse themselves in Maya culture, past and present. We will visit archaeological sites, museums, and engage in lab/museum study projects that reconstruct Maya lifeways from 500 to 2000 years ago. Other hands-on experiences will instruct students about traditional Maya lifeways in the village of Telchaquillo, Mexico, with the guidance of Yucatec-Maya speaking assistants. We will explore the importance of natural resources to Telchaquillo families in the context of touring their houselots, gardens, forests, caves, cenotes, and agricultural landscapes. These experiences will provide knowledge about nonwestern medicinal remedies from tropical plants, rituals and beliefs of great antiquity, and a range of strategies for sustenance from wild and cultivated sources. Up to five undergraduate students will spend three weeks of intensive study with Professor Marilyn Masson in and around Telchaquillo, a small village located just forty kilometers from the beautiful Colonial city of Mérida.
This is primarily an archaeological course in which field trips to archaeological sites, lab/museum student research activities, and onsite lectures will educate students about the 3,000 year-long legacy of Maya culture. Archaeology in this region is aided by interdisciplinary studies that compare the past to the Colonial period and modern Maya culture, and this course will reveal the productive insights gained in learning traditional knowledge from living peoples. A typical day might include combinations of the following activities: a jungle tour with a local expert to survey botanical communities, exploring a cave, taking a swim in the turquoise waters of an underground pool, reading the surface landscape of housing districts of cities abandoned over 500 years ago, or analyzing art or architecture at sites open for tourism. Telchaquillo is located next to the archaeological site of Mayapan, the last capital city of Pre-Columbian Maya society, where Prof. Masson has performed research since 2001.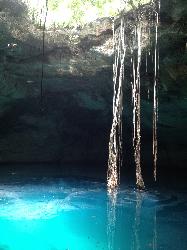 About Telchaquillo, Mexico
We have gotten to know many local families of our archaeological crews in Telchaquillo since 1991, and this is a quiet place where everyone knows one another. Yucatan is known for its tourism industry, which is an extension of the "Riviera Maya" attractions on the Caribbean coast a few hours to the east. Archaeological tourism is especially famous around Merida and includes the sites of Chichen Itza, Ek Balam, Balankanche Cave, Dzibilchaltun, Uxmal, Sayil, Labna, Loltun Cave, and Mayapan. Telchaquillo is on the "Ruta de Conventos" – a set of gorgeous Colonial towns with 500 year old churches still in use. The Colonial architecture of this region, as well as the traditional whitewashed Maya houses, gardens, white-painted walls, and beautifully embroidered Maya clothing, have long provided a major draw for visitors. The beaches north of Merida are known as the "Costa Esmeralda" (Emerald Coast), for the light bluegreen waters and white sands. The importance of tourism to the Yucatan economy has long been recognized by the government, and a culture of safety and friendliness soon becomes readily apparent to visitors. Merida is an affluent city with all of the modern amenities, including fancy malls, movie houses, theater, opera, museums, and state-of-the-art hospitals.
Requirements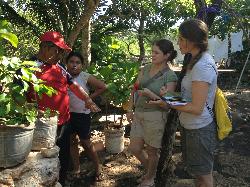 Academic Requirements: Opportunities to begin learning Yucatec Maya language and to practice Spanish are also possible, but foreign language skills are not necessary. Students must be in good academic and judicial standing to apply; applications are welcome from students in all majors.
Vaccination and Medication Requirements
: Students should consult their physicians to insure that they are up to date on recommended vaccinations. Program participants will be required to provide documentation that they are up to date on all childhood and young adult vaccinations including tetanus. It is strongly recommended that students take antimalarial medication (once per week) as advised by their physicians. May is end of the dry season in Yucatan, so mosquitos are not at their worst, but taking the medication is wise.
Visa Requirements:
Visitors flying in to Mexico are automatically provided with a visa upon entry to the country, and the cost is paid for as part of the plane ticket. You will be issued a visa card at the airport upon arrival, and you must turn it in when you leave. Students must have a valid passport.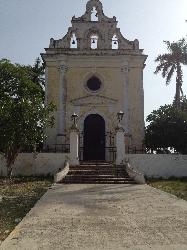 The course is worth three credits. Students will participate in activities (40 hours per week, 5 days a week) in the Telchaquillo community as well as field trips. The instructor will lecture at archaeological sites, and perform individual instruction for field, lab, or museum research projects. Please see the following syllabus for a more thorough course description and list of assignments. Students will have Saturday afternoons and Sundays off in which they can relax, sign up for commercial tours in the area, or they are welcome to join the instructor for various fun activities. Merida is easily reached by hourly buses from Telchaquillo, and a fine beach is located at the town of Progresso just 20 kilometers north of Merida.

STAFF: The students will be supervised by the instructor.

General Education Information for UAlbany students: credits earned on this program will automatically satisfy the International Perspectives requirement. No additional approval is required for you to earn these General Education credits. You may file a request to have additional courses approved
Support Services
The University at Albany hosts an orientation prior to the start of the program, and the program coordinator is available to you at any time. Internet access is not great in Telchaquillo due to low band width, unless you have signed up for an international plan on your cell phone. There is good internet access at an internet café in the town of Tecoh (10 km north of Telchaquillo and reachable by hourly buses in the afternoons/evenings); Tecoh also has free wireless in the town park. Students can take the bus to Tecoh during free time at the end of the day.

Housing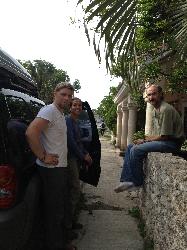 Housing will be archaeology "camp" style. We will rent a small house in Telchaquillo (all the houses are small), and students will sleep on hammocks or army cots in the living room (3 students) and single bedroom (2 students) of the house. A cot will be provided for each student, or you may decide to get a hammock (for which the region is famous) in Merida for about $35. The kitchen will be stocked with basic breakfast and lunch supplies for students to serve themselves in the morning and pack their own lunch. Dinner will be catered by a local cook. We will drink bottled, purified water, sold in five gallon bottles. Showers are cold water, and the water is not purified (so do not open your mouth in the shower). On a positive note, there are flush toilets! Students should bring their own bedding (sheets, pillow, a light blanket). Our laundry will be washed twice per week, and the house cleaned twice per week. All meals, housing, laundry, and cleaning costs are included in the course fee. Students are responsible for their meals while in Merida (on arrival and departure stays) or during time off, however, the house will be stocked with rice, beans, and pasta for those who stay in camp during time off.
The instructor has over 20 years of experience taking undergraduate students, graduate students, and her own elementary school-aged children to remote settings in Belize and Mexico. Although the setting is rustic, camp life in a research team setting has proven to be quite fun and rewarding, and she will counsel students in the best ways to remain healthy and safe.

Costs
Breakdown of costs (see below):
Payable to UAlbany:
Program Charge: $1,875 (covers most meals, transportation, lodging & excursions)
Tuition: $1,475
University Admin Charge: $300

Other projected expenses:
Flight: $700
Misc. Personal Costs: $300

Total Estimate: $4,650
Costs payable through the University at Albany include housing, meals, transportation while participating on program activities, excursions, class materials, and on-site support. Students pay for their own airfare and personal expenses.

Click here for more information on Program Costs and Financial Aid.
Resources
The instructor maintains a website on research at Mayapan -
www.mayapanarchaeology.org
------------
Page updated 2/10/2014
Term

Year

App Deadline

Decision Date

Start Date

End Date

Summer

2016

04/01/2016

04/15/2016

TBA

TBA

Summer

2017

04/01/2017

04/15/2017

TBA

TBA


Indicates that deadline has passed